Content updated 2023-06-07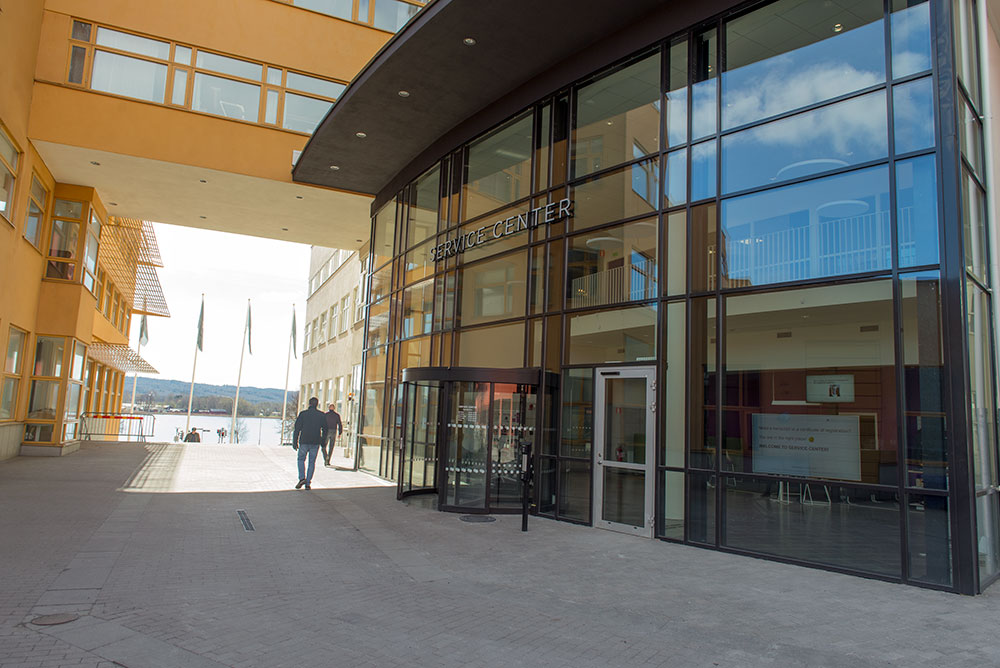 We at the Service Center are here to help you as a student, staff or guest at Jönköping University. If we cannot answer your question directly, we make sure that you get help from the right person.
At the Service Center you can visit the Accommodation Office, General Study Counselling and the International Office during their drop-in hours.
See opening hours in the right column.
This is what we can help you with in Service Center
The JU-shop, where you can buy our profile products such as clothes, mugs and pens, is also available in Service Center. You can pay by card or via swish.
Parking permits
The parking permits for December are now for sale.
On the 25th of every month we start selling the parking permits for students, for the next month, one permit per person. If the 25th is a holiday the sales start the next working day. You will find our opening hours in the right column
Parking permits can only be purchased on site in the Service Center.
The parking permits costs 300 SEK and are valid as far as space allows at campus parking areas.
Please note that when picking up your parking permit you need to show your a valid Student Union stamp in the Mecenat App.
Contact

You can visit Service Center in the middle of campus or call us. You will find our opening hours to the right.
You are also welcome to contact Service Center here.
Opening hours at the Service Center
Visit us
Monday: 8-15
Tuesday: 8-15
Wednesday: 8-15
Thursday: 11:30-15
Friday: 8-15
Accommodation Office
Drop in hours:
Mon: 11:30-12:30
Thu: 11:30-12:30
Available via Online Service:
Online service
General study counselling
Drop in hours:
Tuesdays 11:30-12:30
Contact information

External link, opens in new window.
International Office
Drop in hours:
Wednesdays: 11:30-12:30
Available via Online Service and Drop in on Zoom:
Online Service

Opens in new window.