Content updated 2019-03-13
Go on Exchange, broaden your campus and discover the world! The benefits of going on exchange are numerous. Not only is it an interesting, fun, and enriching experience, it is also a career enhancer.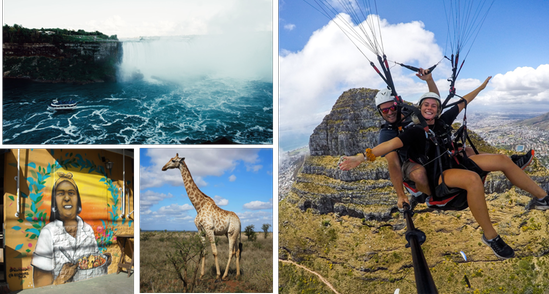 By living and studying in a foreign culture, you don't only learn here at Jönköping but the world becomes your campus. You won't only learn through your formal academic study but you also learn by connecting with communities, other educational systems, and cultures. You learn about how people in other countries think, live, create, and do business. In addition, you can begin to build up an international network of contacts that will be of value once you enter the working world.
A study abroad experience forces you to be innovative and independent, take initiative, and make new friends. It is not always easy, but it is most definitely worth it!
And of course studying overseas is FUN! Students learn about the ways and customs of another country, from its folk songs and dances, to it's health or business practices, educational methods, and it's etiquette and cuisine. Students often rave about their experiences and applaud the educational benefits.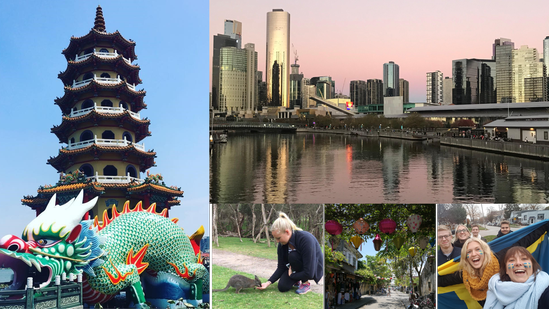 Don't miss out on your chance to Go on Exchange!
Find out more about the opportunities available for you school through the tabs to the left of this page.
For inspiration read some of the travel stories

Opens in new window. of the students who have already had this fantastic educational and life experience.
Contact us via the links below or visit us during the drop in online or at Service Center
Weekly Drop-in
At Service Center: Wednesdays, 11:30 - 12:30
Online: Mondays and Thursdays, 11.30-12.30
Outgoing Students: Choose "Outgoing Exchange"
Incoming Students: Choose "Incoming Exchange"
All students applying for the autumn 2022 semester and onwards:
We are in the process of implementing a new Mobility Online Application (MOA) which will be replacing Intapps.
Once the system is ready, we will update any relevant information on the student web.
(Please note that the information regarding Partner Universities found in IntApps is still relevant and can be used to start doing research about which univeristies you would like to include in your application).
BREXIT
The UK government has decided that the UK will not participate in the upcoming Erasmus+ program. JU is currently working on renewing the agreements with our partner universities in the UK so that we will continue to offer you the opportunity to go on exchange to the UK.
It is still possible to apply for an Erasmus+ scholarship for studies in the UK during the academic year 2020/21. For some partner universities in UK it is possible to apply for an Erasmus scholarship for exchange during the academic year 2021/2022.
HLK
School of Education and Communication
JIBS
Jönköping International Business School
Autumn semester
Deadline  December 20
Double degree IM (Kedge) + MM (IQS) deadline November 15
Spring semester
Deadline September 1
Double degree IM (EBS) deadline September 15
Recorded information sessions for the elective semester.
Q&A and Information sessions per programme, see your schedule and emails.
Look at the recorded sessions before and ask your questions here!
JTH
APPLICATION for both International Campus and Exchange Studies
Autumn Semester:
Deadline 1 February
Spring Semester:
Deadline 1 September


See IntApps how to apply and for more information
HHJ
School of Health and Welfare
Autumn 2022 semester:
Application is open
15 November - 5 December
Spring 2023 semester:
Application deadline 1 May
See IntApps

External link, opens in new window. how to apply and for more information. Access with your JU log in.