Sidan uppdaterad 2019-03-13
School of Health and Welfare
Attracted by the world? Every year around 90 students from HHJ go to one of the 84 universities - spread over 32 countries - with which HHJ has exchange agreements. You can be one of them!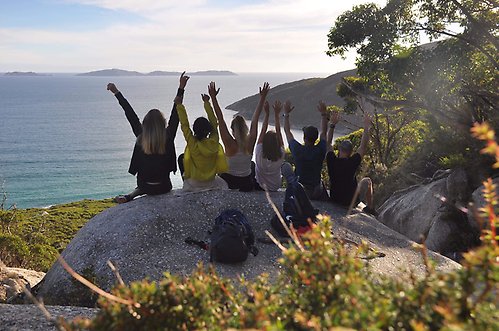 As a student at School of Health and Welfare (HHJ), you have great opportunities to do part of your studies abroad. Here you will find information about the different options available for your study programme, for example exchange studies, writing your thesis abroad, clinical placements or volunteering. You can also find answers to your questions about the entire process, from applying to accrediting your credits after coming home.
In need of inspiration? Check out Instagram for the HHJ students currently studying overseas or read some travel stories from fellow HHJ students that have already taken the chance to study abroad.
Please follow the information on the left for detailed information about the international opportunities for your programme and how/when to apply.
Contact us via the links below with your questions or to book a meeting
Online Drop-In
Mondays, Tuesdays, Thursdays and Fridays
12:00 - 13:00 Online
***DROP-IN closed for the summer between 22 June and 14 August***
Available all summer via the case system, but service is limited.
Outgoing Students: Choose "Outgoing Exchange"
Incoming Students: Choose "Incoming Exchange"
Autumn Exchange:
15 November - 5 December
Spring Exchange:
Application deadline 1 May